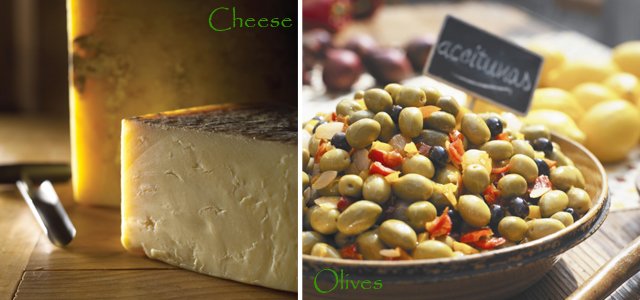 So I've teamed up with some 'bad boy' cheese-mongers, partly because i love cheese and partly because i thought that's what you would want?
It's all the rage these days, wedding & birthday cakes are so passe. What you need is a 'cheese cake' tower. Not only does it look the part but it also gets eaten, unlike some cakes that tend to just be for show! Remember cake is for show, cheese to go....Sorry, that's just cheesy! Oops somebody stop me...
And if you don't want desserts after your hog roast you could have a cracking great cheese board, with biscuits, mixed olives, celery sticks, 'fat pig' chutneys... you name it. The beauty of the cheese board is that guests can pick throughout the night and you're not going to end up with mouldy cheese. Unless of course you have the 'Devon Blue' and that's exactly what you'll have.
Of course you could really push the boat out and have the desserts, or the brownie breeze block and still top it off with a selection of cheeses to compliment your coffee. Either way i think you'll find that finishing off your special day with a nice selection of cheese will be just the ticket. Here's a couple of ideas to get you started;
The 'Cheesy Feet' Package (feeds up to 100 guests);
Dorset Drum 2kg
Oxford Blue 2.5kg
Wensleydale & Cranberries 1.1kg
Somerset Brie 2.4kg
Five Counties 2kg
Variety of biscuits
Butter/margarine
'Fat Pig' chutneys
Celery sticks
£ 350
The 'Grande Fromage' Package (feeds up to 150 guests)
Brie De Meaux 3kg
Cheddar Montgomery Truckle 2.3kg
Devon Blue 1.8kg
Rosary Goat Ash 825g
Rachel 2kg
Smoked Gubbeen 1.5kg
Variety of biscuits
Butter/margarine
'Fat Pig' chutneys
Celery sticks
£400
Prices may vary depending on the time you require the cheese board and/or cheese cake as we may need to factor in some staff costs.
We can of course increase the quantities to serve more guests or add in additional cheeses. If you claim to be a cheese-connoisseur you can recommend your own or we can speak to the 'bad-boy cheese-mongers' and get them to be creative with some unusual ones.

And if that's not enough we can throw in some bowls of olives for good measure. Here's some to be going on with;
Pitted Kalamata Olives 5kg - £25
Plain Pitted Green Olives 3kg - £18
Plain Pitted Black Olives 3kg - £19
Casablanca Olives (green & nicoise olives, chopped chillies, cumin, baby onions 5kg) - £40
Vinci Olives (Tuscan blend of large pitted green olives, mushrooms, peppers, garlic 2.5kg) - £22
Mixed Stuffed Olives 3kg - £30
Black Olives in Herbs 5kg - £40
Green Olives in Herbs 5kg - £40
Contact our 'sales team..... Ashley' to discuss your cheesy-needs and we'll send over a quote.